Lisa Welchman
Click here to watch Lisa Welchman Keynote.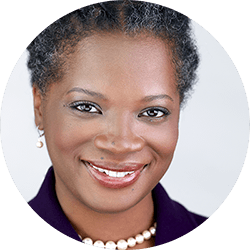 Lisa Welchman, Web Governance & Strategy
Over the last 18 years, Lisa Welchman has effectively supported a variety of organizations in stabilizing their complex, multi- stakeholder digital operations through the definition and implementation of sound digital governance practices. A global thought leader in digital strategy and governance, Lisa helps organizations develop big-picture strategies for managing large, complex digital properties and digital teams.
Lisa's clients include Chevron, Cornell University, the United Nations, McKesson, Wells Fargo, The Library of Congress, Sandia Laboratories, Sony Pictures Entertainment, and Saskatchewan Power. Lisa is a sought after speaker at digital conferences globally. Prior to the advent of the commercial Web, Lisa worked in television as a ratings analyst and coordinating producer. She is currently writing Managing Chaos: Digital Governance by Design, to be published by Rosenfeld Media in fall 2013.
Keynote: The Paradox of Open Growth
Room: Congress Hall · Acquia
Time: Wednesday, 25. September · 9:00