Core Conversations are a special flower in the DrupalCon world, meant to focus on core process, ideas for improvement, as well as wild plans for Drupal core including new features, APIs, and 3rd-party integrations. In fact, the Drupal 8 Configuration Management Initiative was born from a Core Conversation at DrupalCon Chicago! You don't need to aim that high, but this is certainly the track to become creative with suggestions, present plans, and get people on board with your ideas.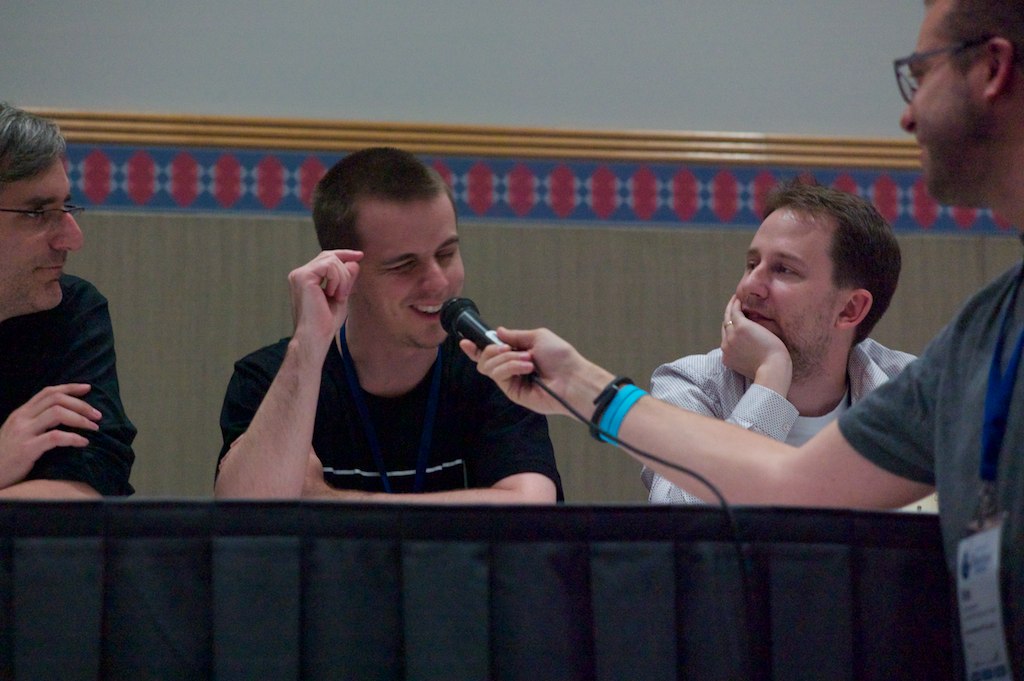 Submissions for this track open later than others, because we are looking for discussions and working sessions whose topics are better determined closer to the Drupal release. At that time, Drupal 8 will be in its stabilization phase, so we would talk about things that are critical for the approaching release. Because new features and direction changes would no longer be possible then, it would be a great time to do talks about code and process for Drupal 9 too!
The format of these talks calls for discussions and engagement, so if you'd rather like to present functionality and APIs already existing in the approaching Drupal 8 release to an audience adopting them (e.g. for contributed modules, client projects, or sites), then consider submitting these sessions to the respective tracks instead.
Are you new to core? That is a great perspective we need! Don't shy away if you have ideas, get them discussed! Drupal core developers are as receptive as ever, if not more so, to new ideas.
If you want to discuss your idea for a Core Conversation before the 2nd August submission deadline, you can contact me, Gábor Hojtsy.
Gábor Hojtsy
Track Lead, Core Conversations
Image courtesy: Michael Schmid, taken at DrupalCon Portland