DrupalCon Prague planning is already in full swing. Though this isn't my first planning round for a Con, it is my first real opportunity to work on the "official" planning team, and the times they are a-changing! We have spent lots of time on brainstorming changes to improve DrupalCon. We're hoping to remove some of what hasn't been working so well and try out some new ideas. Now that the community has been running European DrupalCons and camps for around 10 years, we're hoping that the time is ripe for innovations like the DRUPAL LABS!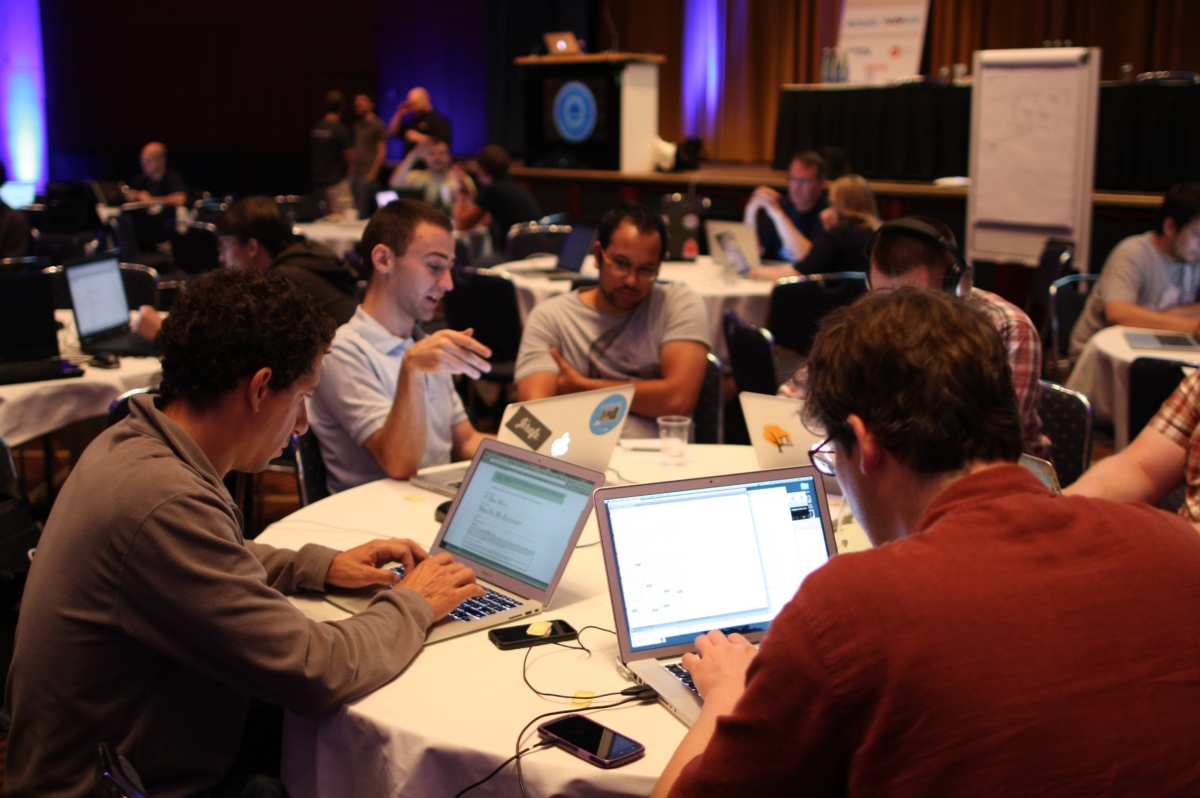 What is this Labs thing, you ask?
Take one part Master Class, add one part real-world problems and enough time to get your teeth into a topic, and you have the mix for a Drupal Labs session. With two and a half hours, you'll have more time than with traditional 45-minutes sessions, giving attendees a chance to have more practical, real-world experiences at DrupalCon. This format also gives experts a forum to share their knowledge with a large audience, and for attendees to experience live problem solving, explore multiple approaches, or hands-on collaboration in a group setting.
Who is this Labs thing for, you ask?
For attendees looking for intense, in-depth, practical sessions, Drupal Labs are for you. They will be generally targeted at intermediate to advanced users interested in exploring their Drupal knowledge laterally (i.e. sitebuilders learning frontend), to grow their existing experience (level up from intermediate to advanced), to extend their tool suite (become familiar with new tools and methodologies), and/or to put knowledge into practice (live fixes, troubleshooting, problem solving). We are not targeting beginners in this program, as we are working to satisfy that audience by growing our our Drupal 101 training scholarships for those new to Drupal.
Want to put on the lab coat?
Here are some examples of relevant session-styles for this track:
Core Conversations, but not for core: This session could involve sitting down together and figuring out how to make some part of Drupal work better. Short presentation, lots of discussion, action taken in the room and perhaps on Friday's contribution sprint?
Master Class: An expert or team of experts holds a session on their area of expertise. A call for subjects gets 3 people with relevant real-world (real website) problems to come to the session. The experts – and the whole room – work through the problems, solve them (hopefully), and teach and learn together along the way. Short presentation of the theory combined with discussion and solving of real-world problems.
Lab: Go deep, deep, deep into the thing that obsesses you ... and hopefully lots of others at DrupalCon, too. Show us every way to skin that metaphorical cat!
There will be two lab sessions per day.
Amelia Berkeley and Jeffrey A. "jam" McGuire
Drupal Labs
Image courtesy: Pedro Lozano, taken at DrupalCon Munich