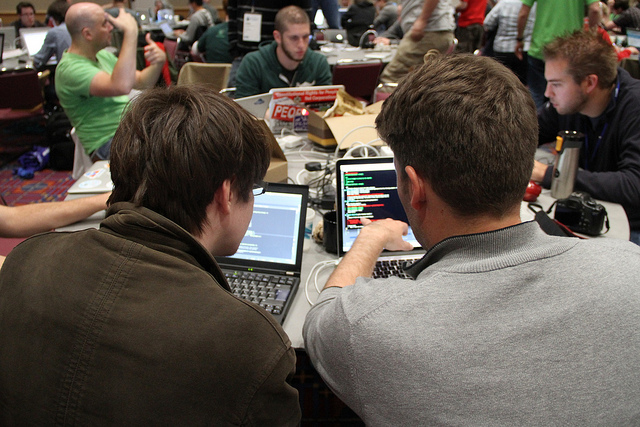 Every DrupalCon, we cap off the week of trainings and sessions with a full day of contribution sprints. DrupalCon Prague's sprint day is Friday, the 27. September starting at 9:00 in the Prague Congress Centre. Whether you are a site builder, designer, programmer, themer, technical writer, or usability specialist, if you have Drupal experience, this is your chance to contribute back to the Drupal community.
Something for everyone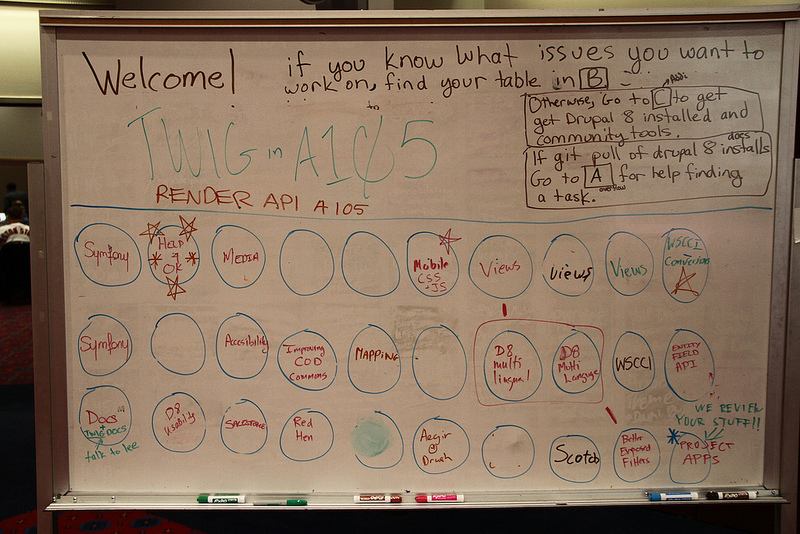 The DrupalCon Prague Sprints will include three different events:
1. Community Tools Workshop
If you are new to Drupal, you can attend the FREE Community Tools Workshop on Friday morning from 9:00-12:00. This hands-on workshop will cover the basics of essential contribution resources like the Drupal.org issue queues, IRC, git, and setting up Drupal 8 on your laptop.
2. Mentored "Get Involved with Core" Sprint
If you have worked with Drupal before, but are not quite sure how to go about contributing back, come to the mentored Get Involved with Core Sprint. This sprint will run all day from 9:00-18:00, so workshop attendees can join this sprint in the afternoon.
Sprint mentors will help you identify and work on Drupal core issues at your experience level. You will learn how to create patches for bugs, add documentation to issues, test patches, and more!
Be sure to set up your Drupal 8 development environment before Friday. We'll have plenty of opportunities to help get you set up at any of our Get Involved BOFs during the Con (times and locations TBD), or you can come to the Community Tools Workshop in the morning.
3. Contribution Sprints
If you are an experienced Drupal contributor, we encourage you to jump right in with the many other sprints running on Friday. Each sprint will focus on one particular area of Drupal; there are sprints on Views in Drupal Core, the Drupal 8 Multilingual Initiative, the new Twig template engine, Drupal.org project applications, and more. You will work directly with initiative leads and collaborate on important issues. This is a great opportunity to make a difference for the Drupal project!
Help mentor new contributors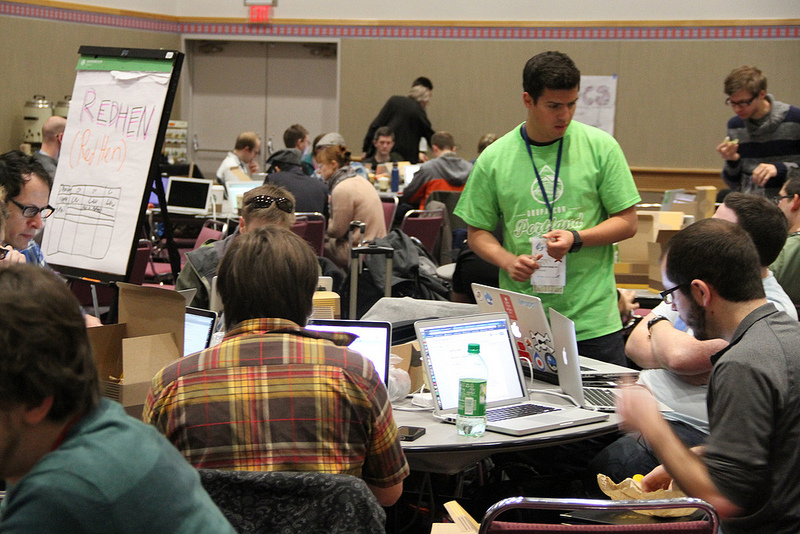 Are you already familiar with setting up a development environment or with the core contribution process? Want to help other contributors? We need 45 mentors to work with our first-time contributors. Sign up early and secure your mentor t-shirt size choice.
Limited Free Tickets for Mentors
There are also a limited number of free DrupalCon Prague tickets available for sprint mentors. Apply before Friday, the 16. August. To be eligible for one of these tickets, you'll need to commit to:
Attend a 2 hour online training in advance to learn the mentoring tools,
Attend the Get Involved BOFs during the week,
Serve as a mentor on Friday, the 27. September from 9:00-16:00 or half a day on Friday plus three hours during the week,
Attend two review sessions in IRC, either Sunday October 6 and Monday October 7 at 21:00 UTC.
Fill out the mentor sign-up form.
The Fine Print
DrupalCon Mentor tickets will be distributed at the discretion of YesCT, one of the core mentoring initiative leads. Mentors who would not be able to attend DrupalCon without a free ticket are given first priority.
Make a difference
DrupalCon sprints are critically important to pushing the Drupal project forward, and are also a great opportunity to give back alongside the people who help bring the code to life. Join us on Friday, the 27. September at DrupalCon Prague and help make an impact!
Images courtesy: Pedro Lozano