BOFs are an important part of the DrupalCon experience, so let's find out more about them! BOFs, or Birds of a Feather, are casual gatherings where people can discuss a general area of interest in an interactive discussion format.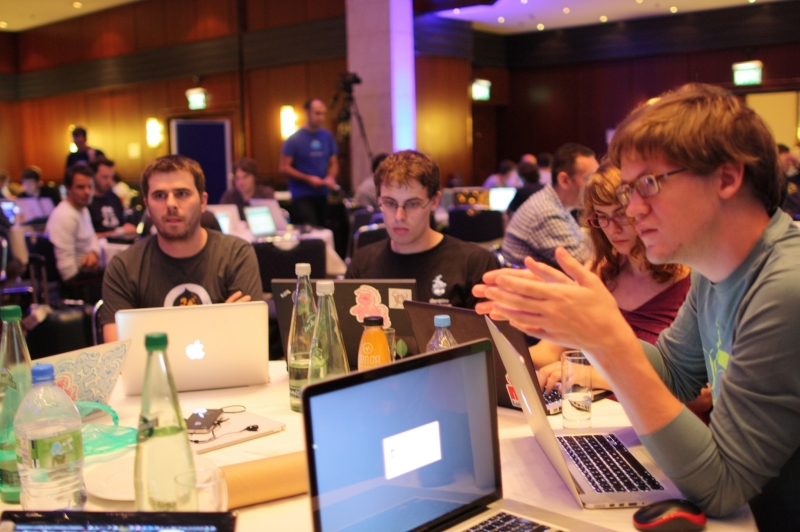 BOFs typically have no set agenda. Usually, the title and subject of the BOF serve as starting points for the discussion, which then takes on a life of its own. These discussions are a great way to meet other members of the Drupal community with similar interests. We'll have flipcharts in the room, which you can use to brainstorm or take notes.
What makes a good BOF?
Pick a topic that you have experience with and are passionate about
Identify objectives and questions ahead of time to help keep the discussion on topic
Dedicate someone to take notes so you are free to guide the discussion
Provide resources! Use the provided flipcharts or bring handouts with supplemental information
These are just a few suggestions, we'd love to hear your tips and ideas about running a good BOF in the comments!
You can see the schedule here with other BOFs that have already been proposed. Find BOFs that interest you and click the "Add to your schedule" link next to them, so you can view your saved BOFs, sessions, and other events in your personal schedule.
Anybody can suggest their own BOF and add it to the schedule for others to choose from. As these events are for the community, we encourage everyone to propose topics that are Drupal related and which encourage discussion. BOFs that look like sales pitches or product demos will be removed. Take a look at the guidelines for useful information about submitting and running a BOF.
View BOF schedule or Add a BOF
There are 5 time slots on Tuesday and Wednesday and 3 time slots on Thursday. Sessions are 60 minutes except for lunchtime sessions which are 75 minutes. Because most of the BOFs are at the same as the regular sessions, you have to make a choice, but remember that sessions are being recorded and can be viewed later while BOFs cannot. As of now, there are 3 rooms available for each time slot (each with ~20 person capacity), and the "Club B" room will have a projector and screen and can hold up to 40 people. We will be adding two additional rooms during DrupalCon for more spontaneous BOF scheduling.
BOF submissions are already open, so submit one today!
Image courtesy: Pedro Lozano, taken at DrupalCon Munich